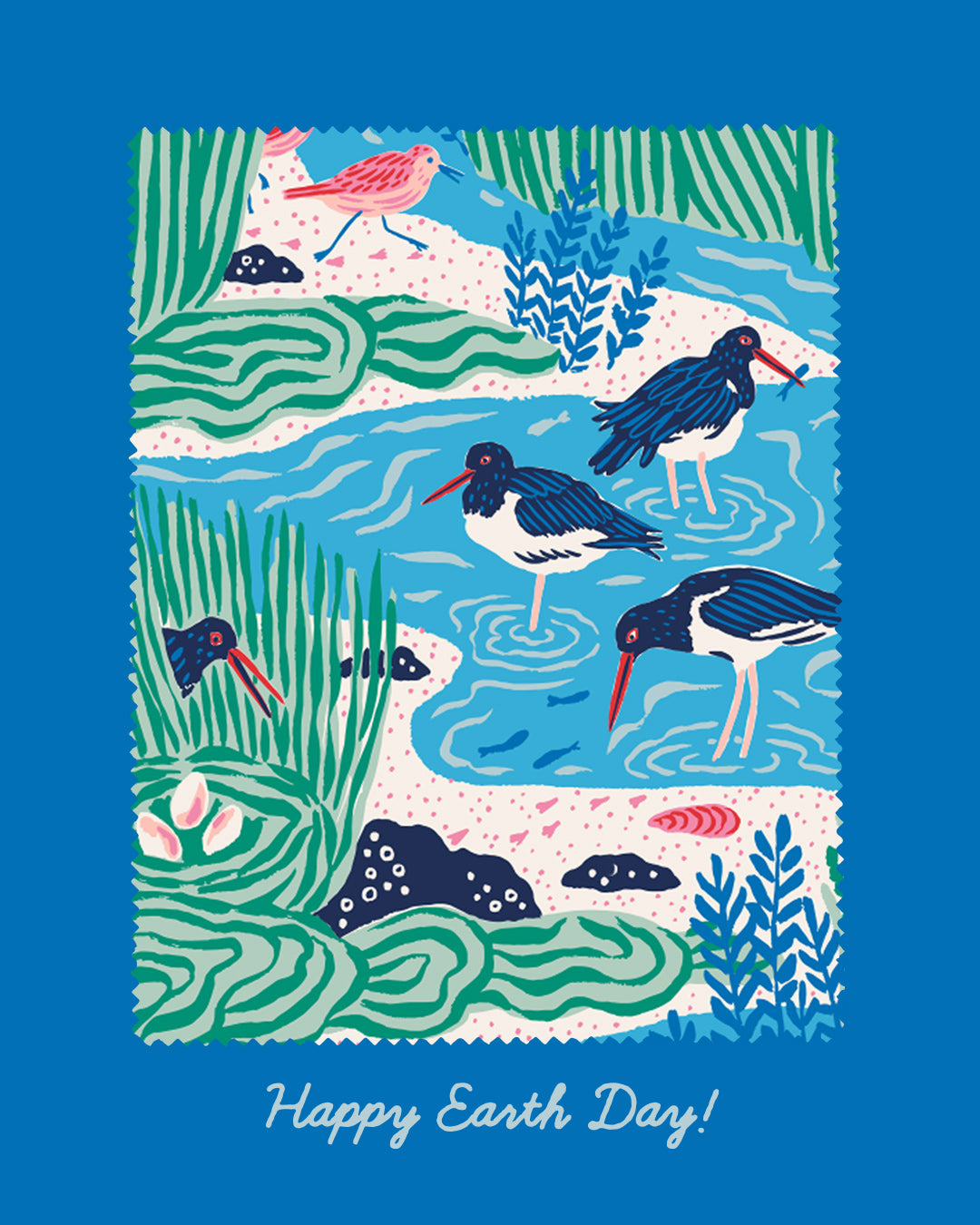 Earth Day 2022 - What is Earth Day?
What
is
Earth Day?
At Macrae Skye, Earth Day is one of our favorite days of the year! Earth Day is a global holiday that celebrates something truly extraordinary: our planet. It also commemorates the birth of the modern environmental and sustainability movements and is the biggest non-religious holiday observed around the world, celebrated by over one billion people every year!  
As lovers of history, we want to share the story of Earth Day with you.
In the 1960s, most of the United States (and the world) wasn't attuned to the changing needs of our planet. Post-World Wars, our country ran headfirst into the Second Industrial Revolution with payrolls increasing by over 30%—the largest growth in jobs of any decade during the postwar period! Everything grew in scale and was centered around an economic and industrial model based on large factories and mass production.  Amid our country's population boom, American families were buying cars, building homes, and had more purchasing power than ever before. As envisioned by industry titans like Henry Ford, the development of new technologies (including early Artificial Intelligence) fueled by organizational models of production, forever changed the American economic landscape. 
Naturally, who wanted to worry about the environment when so much money was being made?! It's around this time that the phrase "tree hugger" made its way into popular culture as "anti-capitalist". Nevertheless, environmentalists like Rachel Carson continued to push onward. Carson set the stage for the sustainability movement that Macrae Skye is proud to be a part of with her best selling book, Silent Spring. It was released in the early '60s, focusing on the chemical pesticide DDT and its impact on bird habitats. Her work served as a catalyst for raising awareness around environmental pollutants, and more careful consideration for our planet.
The First Earth Day
Propelled forward by Silent Spring and major environmental crises like the 1969 Santa Barbara oil spill, United States Senator Gaylord Nelson (with the help of countless friends!) was inspired to celebrate this newfound devotion to our planet. Not only that, he wanted to create national policy around the eagerness he saw. Senator Nelson and his friends took over a year to plan the very first Earth Day, and on April 22, 1970, twenty million Americans rallied in different cities all over the country. They demonstrated against oil spills, wildlife extinction and decreasing biodiversity, high polluting factories and power plants, toxic dumps, pesticides, and even highways.
It was a huge success! The incredible participation in Earth Day led to the creation of the Endangered Species Act, the Clean Water/Clean Air Act, and Environmental Protection Agency and many more. The environmental movement had gained tremendous traction, and longer lasting, more impactful change was on the horizon!
Earth Day Goes to the United Nations (and Beyond)!
By the early 1990s, environmental advocacy leaders felt called to rally—not just the United States—but the world! With the help of Denis Hayes, co-coordinator for the first Earth Day, they campaigned for recycling and other important initiatives at the 1992 United Nations Earth Summit. This showed people around the world that Earth Day had the potential to create significant change on a global scale.
In 2000, hundreds of thousands of activists gathered on the National Mall in Washington, D.C. for a rally with a clear message: we have to protect our planet!
In 2010, 250,000 people again rallied on the National Mall for our climate. The world's largest environmental service project, A Billion Acts of Green, was born! This, in turn, inspired The Canopy Project, a worldwide tree planting campaign that continues to make a positive impact on forests in 192 countries.
Now, Earth Day is the biggest non-religious holiday observed around the world, celebrated by over a billion people every year! Here are 3 of our favorite Earth Day facts:
In 2009, the United Nations recognized Earth Day as

International Mother Earth Day

.

About a third of people who celebrate Earth Day celebrate by planting a tree, and approximately 20% celebrate by cleaning up their local areas.

The date for Earth Day was selected by Senator Nelson so students could be involved (it was between Spring Break and Finals, for university students). It's also around the Spring Equinox!
It is 2022, and while we have come so far, there is still so much work yet to be done!
How will you celebrate Earth Day? Share it with us on our social accounts!