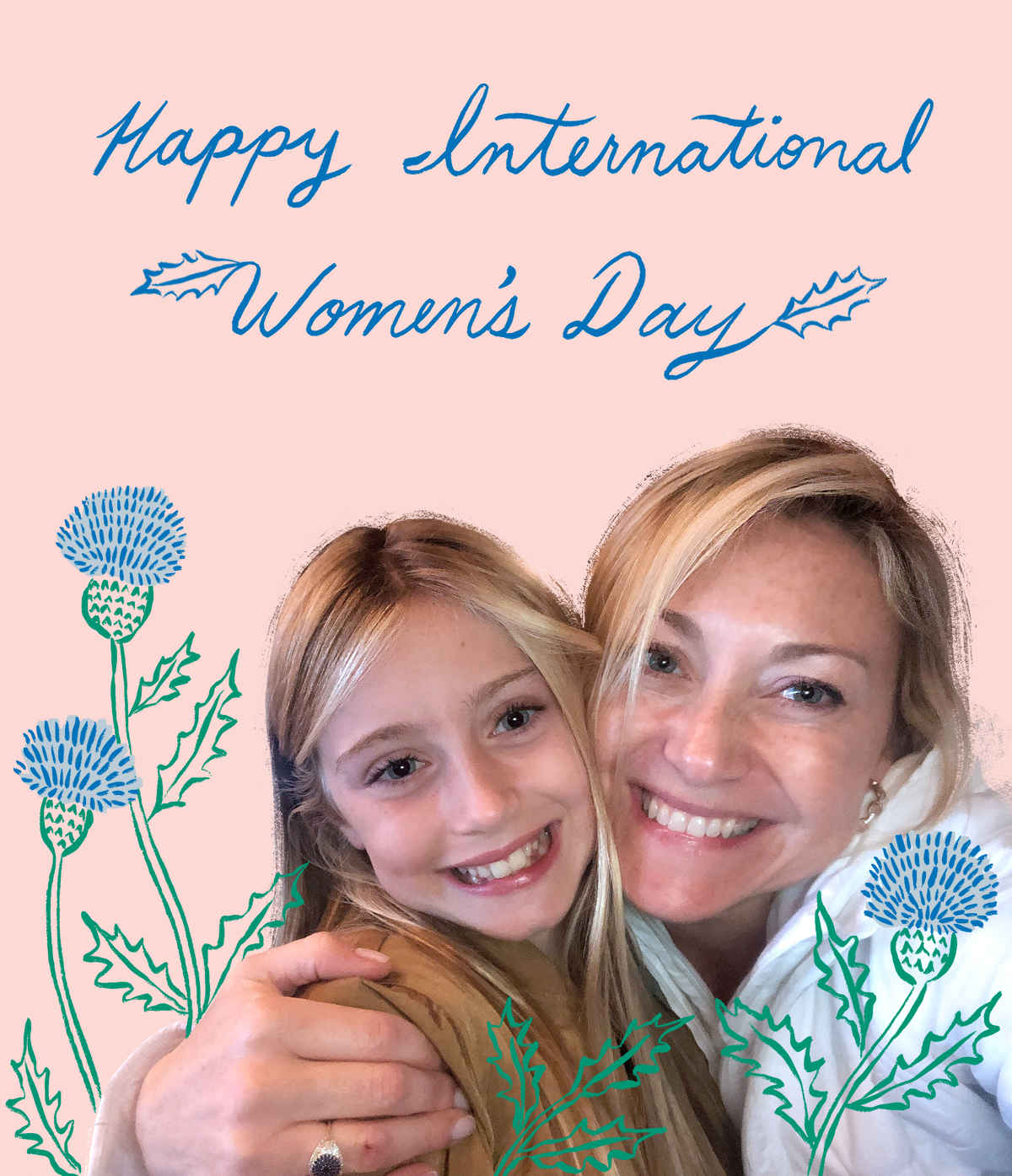 Today we celebrate International Women's Day to honor all women around the world—young and old, and everyone in between.
On this meaningful day, we would like to spotlight our founder, Kim Slicklein.
Kim—social entrepreneur, life-long humanitarian and mother of two—is the inspirational business mind behind Macrae Skye. As an expert with more than 20+ years of experience in sustainability and social enterprise, Kim combined her passion for both to create Macrae Skye—a children's sustainable and circular clothing line to help drive change in the apparel industry.
Macrae Skye's designs are inspired by Kim's experiences living around the world with her husband and children; her love of travel; and her belief that companies have a responsibility to drive positive change.
As a mother, she recognized how quickly her children grew out of clothing and was inspired to create Tomorrow Skye—the non-profit arm of Macrae Skye—to reduce waste while helping women and children in domestic abuse shelters.  The process is simple: Tomorrow Skye collects gently used clothing from all brands and then redistributes them to those met with the most unimaginable circumstances.
To ensure clothing is matched to those most affected, Macrae Skye has partnered with the largest national network of domestic abuse shelters, WIN (Women in Need), as well as local partners including The Safe Center, The Retreat, and Brighter Tomorrows.
Kim has been recognized internationally as a Young Global Leader by The World Economic Forum, and as a World Saver by Conde Nast Traveler for her proven track record of substantial leadership and extraordinary achievement, and her commitment to serve society at large through exceptional contributions.
In honor of International Women's Day, Kim and the team at Macrae Skye would like to acknowledge all women who pioneer change, create opportunities for inclusivity, and galvanize a future primed for progress. Perhaps more importantly, Macrae Skye is a company that supports female empowerment and champions the dreams and aspirations of all young girls—around the world—who will someday become mighty and powerful women too.