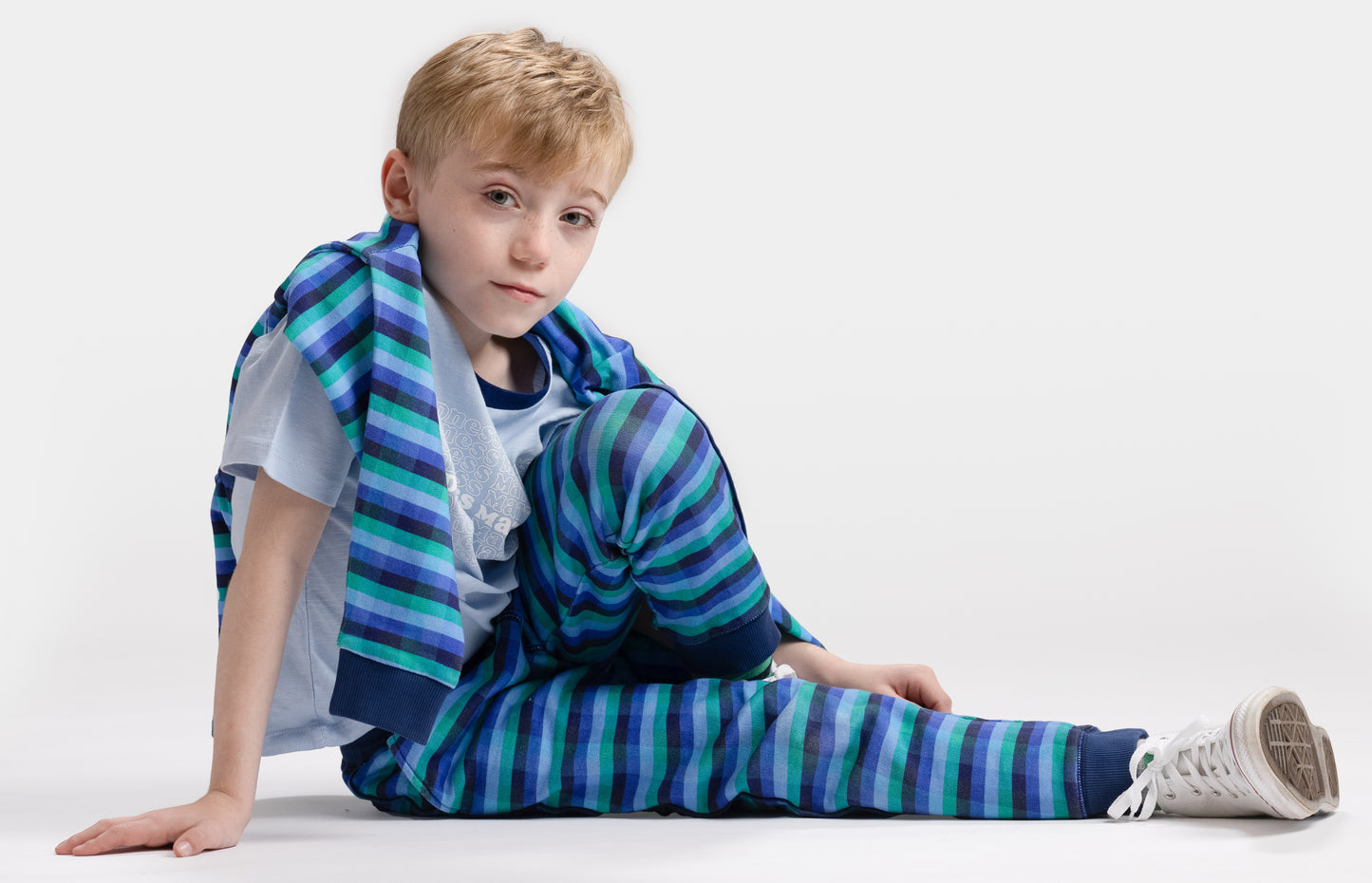 Buying back to school clothes in 2021
Going back to school marks a milestone in your child's life. They are growing older and getting bigger, but they are also developing more into the person they will become.
One of the most exciting parts about going back to school is buying back to school clothes!
Back to school shopping is a great time to spend time with your little one(s). This is also a special time to guide them with how they want to express themselves through their clothing choices. It's no secret that when you look good, you feel good, and when you feel good, you succeed! 
What is sustainable clothing?
Another way to set your kids up for success in this world is to educate them about the importance of ethically-made, sustainable clothing. 
These days, the little ones deeply care about the environment and feel a responsibility to protect it - why not nurture that curiosity beginning with what they wear every day. 
Sustainable clothing is clothing that has been made in a mindful way. The movement of sustainable fashion encourages clothing to be made in a way that minimizes environmental damage, is created in a setting where people are treated safely and fairly, and waste and pollution is kept at a minimum.
There are a few different ways to shop sustainably. When many people think about what it means to shop sustainable, the first answer is thrifting. 
Thrift shopping reduces the amount of waste by recycling the clothing. But it also reduces the carbon footprint in terms of manufacturing. Thrifting is a win-win for both the consumer and the environment. 
Where to buy sustainable clothing?
It seems like with each passing year there are more stores to buy sustainable clothing. However, far and few tend to make sustainable kid's clothing. Here at Macrae Skye, you will find beautifully designed pieces with purpose. 
We source fabrics that are better for the environment and create better lives for the people who make them. 

Get the look with Macrae Skye
Take a look at some of our best selling sustainable kid's clothing that is perfect for back to school below:


Snap Front Skirt + Greta Tee in Salt Marsh
Biggs Bomber Jacket + Pixie Dress in Navy Elephant 
Hooded Poppy Sweatshirt + Ryno Jogger for Boys
Hooded Poppy Sweatshirt + Ryno Jogger for Girls
About the Tomorrow Skye Program

Kids are always growing, which means there is always a lot of waste, and that is why we have set up the Tomorrow Skye program. Click here for more information. Simply send us your unwanted clothing and we will donate on your behalf and send you credit towards a future purchase. At Macrae Skye, we believe everything comes full circle.