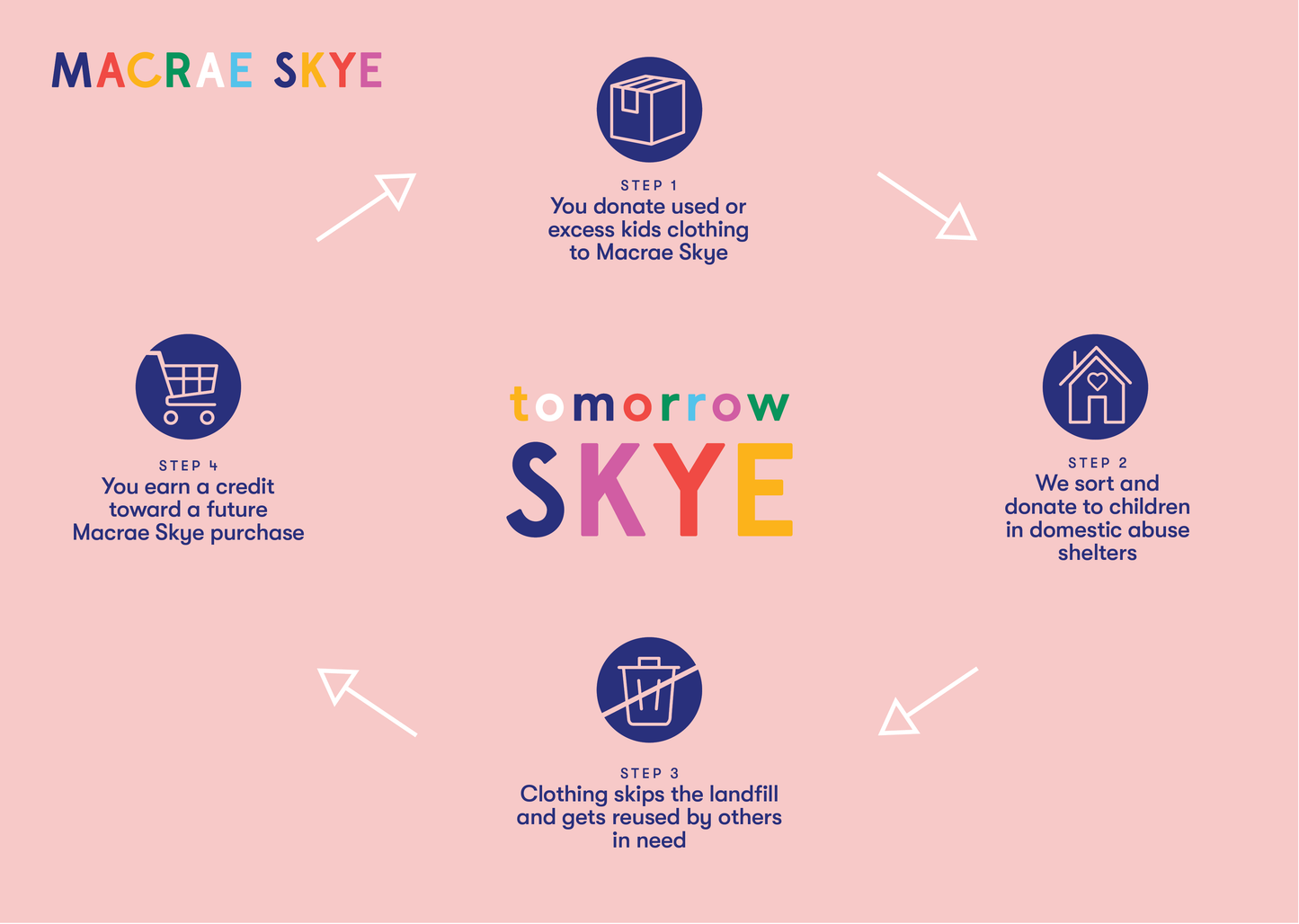 Did you know that the average American now generates 82 pounds of textile waste each year? That adds up to more than 11 million tons of textile waste from the U.S. alone. 
We need to do better - and Macrae Skye has a creative solution. 
Designed to remove clothing waste, while helping others in need, we have developed a new method for encouraging worn and used clothing to have a second life through our Tomorrow Skye program. 
Tomorrow Skye is simple - anyone who wants to participate can ship worn pieces to Macrae Skye and we will donate them to children in crisis in our partner domestic abuse shelters. 
We have already donated more than twelve (12!!) truckloads of clothing, books, food, and toys to children and women in need! And this is only the beginning...
Our current partners include WIN, The Retreat, The Safe Center and Brighter Tomorrows. These are inspiring organizations that constantly help so many women and children across the United States. 
So what's in it for you? Well, you get rid of your unwanted kid's clothing, help a family in need, and as a big thank you, we will send you a 20% credit towards your next purchase with us! This is a huge win-win-win, and with your help we can reduce the amount of textile waste per year. 
To donate your kid's excess or used clothing, you can ship freshly washed, gently used children's clothing to Macrae Skye's sorting facility:
MACRAE SKYE
81 Newtown Lane
PMB 162
East Hampton, New York 11937
Please sign in and share your email address and once we receive your package, we will issue you a 20% credit.