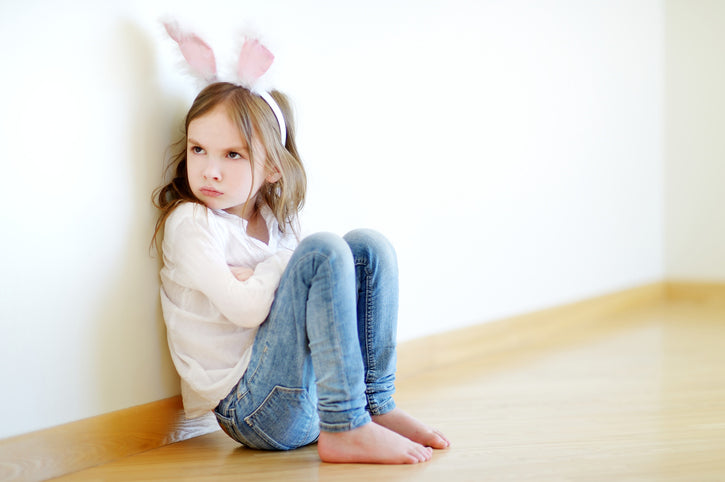 Getting your kids dressed in the morning can be a hassle. With the help of Macrae Skye, we can help you make mornings stress-free. For our top tips, keep reading!
Have more of a capsule-style wardrobe, so everything matches easily 
Having a capsule of basics and fun prints can help to put together outfits. For example, our Vintage Caden Tee can be paired with so many pants like our Ryno Joggers or even jeans. In fact, most of the Macrae Skye pieces can be mixed and matched interchangeably, making early morning clothing choices a cinch! 
Although trendy outfits can be (super) fun, having basics that you can pair with many outfits makes mornings so much easier. Make their clothes work harder for them!
Develop a solid morning routine (and stick to it)
Having a morning routine is helpful to both you and your children. Establishing a wake-up time, dress time, breakfast time, etc., helps your kids know what is expected of them. 
Lay out their clothes the night before
Kids can be indecisive, so this is a great tip to  a successful (and stress free) morning. Include them in the process so that they think they are making the selections. 
Lay out clothing options the night before to reduce any last-minute outfit drama. Then all they need to do in the morning is grab the outfit they chose and get dressed. No questions asked! 
Pro tip: plan out the outfit head to toe, right down to the socks.
Avoid outfit mishaps, have them try the outfit in advance
Let's face it; kids can be picky sometimes with their outfits. To reduce outfit rejection, make sure everything fits/ looks good. Have them try the outfit on in advance. 
You can't go wrong with our Skye Jumpsuit and matching mask! Make it a mini fashion show, and have them show off their outfit to make sure they look and feel great. 
No outfit is complete without a mask. Macrae Skye offers several masks in colorful hand-drawn designs, each one matching our beautiful pieces. Even better, buy one mask and we'll donate two more: one to a mother and one to a child living in one of our partner domestic abuse shelters. 
Have shoes and jacket near the front door
Running around for that last-minute favorite shoe or jacket is never fun. Instead, try setting out shoes and any needed jackets the night before (that match their outfit, of course!). This way, when you're ready to head out the door, it's right there and they can quickly put their shoes and jacket on. Make sure to wear the best selling Biggs Bomber Jacket for layering  while remaining cute and cozy.
This works for adults too. To eliminate an even more stressful morning, plan your drop-off/ work outfit the night before as well. This way, you can wake up, get dressed, and focus on everything else that needs to get done in the morning. 
In the morning, make getting dressed a game
If there's one thing kids love, it's games! Tell your kids in the morning that you want to have a contest with them. The competition is to see who can get dressed in under a minute. If they win, you can offer them a small reward or praise them (a high-five or telling them a good job will do the trick).
While not every morning will be perfect, it can be a lot smoother with a solid morning routine and clearly defined structure. Macrae Skye is excited to be a part of your morning routine! Be sure to check us out for all your kids' clothing needs for the most trendy and adorable pieces. Shop HERE!