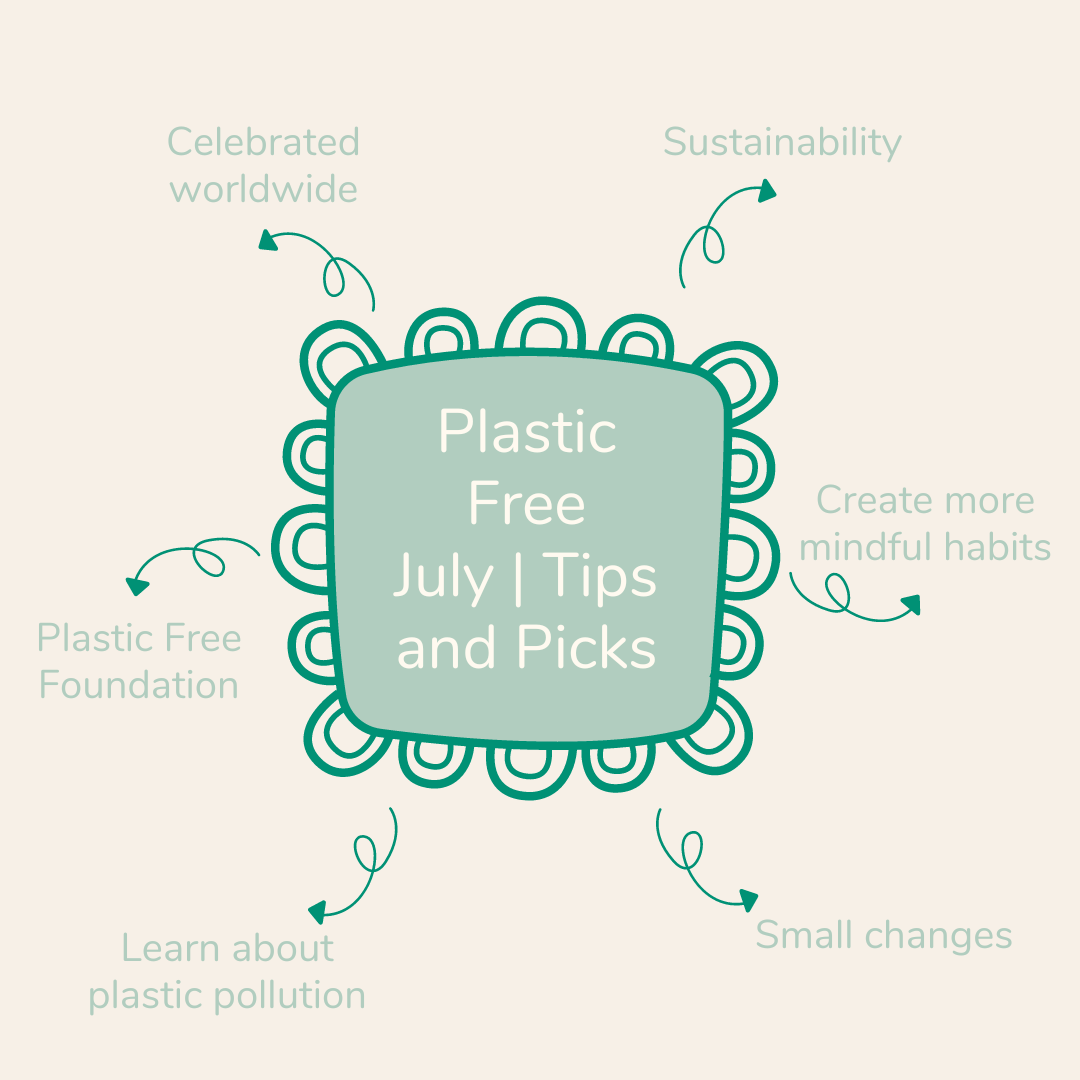 We want to talk to you about Plastic Free July, what it is, and how you can participate! This designated month is celebrated worldwide and is an amazing way to get involved in sustainability and cut down on your single-use plastic use. At Macrae Skye, we're all about any opportunity to create more mindful habits. Keep reading to discover how Plastic Free July began, and the small changes you can make this month and all year round!
Why Do We Have Plastic Free July?
Plastic production kicked off in the early 1900s. We all know how convenient plastic is, but as it became the primary material used for household goods over the past century, it also created problems. Plastic is created from fossil fuels and, while some of it is recyclable, it isn't biodegradable. This means that all the plastic ever produced is still on Earth! According to the Natural Resources Defense Council (NRDC), 300 million tons of plastic are produced worldwide each year. 150 million tons of produced plastic is for single-use items, and most of the total plastic produced won't be recycled. Just how much is 300 million tons? Almost the weight of the entire human population. Yes, for real. Maybe even more shocking? At least 14 million tons of plastic end up in the ocean each year. Hope is always on the horizon, though, and Plastic Free July is just one opportunity to learn about plastic pollution and make changes in our everyday lives.
What is Plastic Free July?
Plastic Free July was created just over 10 years ago by Rebecca Prince-Ruiz, the founder of the Plastic Free Foundation. Plastic Free July has a simple goal: use July as a month to purposefully make your life more sustainable and educate your circle about plastic pollution. Shop in bulk with your own containers, switch to reusable straws, commit to recycling ... these are just a few ways you can make small changes to your lifestyle in favor of our Earth home!
How Can I Participate in Plastic Free July?
Getting involved with Plastic Free July is simple! You can click here to officially register for Plastic Free July (any time of year, by the way), and the Plastic Free Foundation will guide you with next steps for as short as a single day, or as long as "From now on"!
Eliminating single-use plastic from your home is easier than you might think. Start small, with the items you use most frequently, like water bottles and single-use coffee cups. Once you're consistent with the basics, look for other changes you can make. Bring your own reusable containers for leftovers when you go out to eat, for example! Remember, little changes add up to make a big difference!
What Does Macrae Skye Do?
At Macrae Skye, we're continually identifying changes we can make to become more plastic free. Plus, we use plastic free or minimal, 100% recycled PET packaging. We're also dedicated to using our social media platforms, as well as our Macrae Skye blog to encourage you in your sustainability journey.
3 Favorite Zero-Waste Swaps for Plastic Free July
Here are a few eco-conscious upgrades for your life, hand-picked by Macrae Skye staff!
ByHumankind Dental Routine Bundle
This dental care set from ByHumankind includes a 2-month supply of toothpaste and mouthwash tablets, a 3-month supply of biodegradable dental floss, and refillable containers. ByHumankind uses carbon-neutral shipping, and you can add a toothbrush to the bundle, too! Subscribe to their refill service to save ten percent.
 The Everything Stick, by Paper Cosmetics
The Everything Stick can be used anywhere your body needs a little hydrating love: lips, body, under the eyes, you name it! It's made with rosehip oil, vitamin E oil, cacao and shea butters, and marula oil, among other antioxidant rich super ingredients. The paper packaging is fully biodegradable and can be cut up and added to compost!
 Macrae Skye Global Stamp Stationery Sets
With six unique designs inspired by the countries our founder has lived in, Macrae Skye's Global Stamp Stationery Sets are essentials for every home office. Designed in collaboration with Emily Taylor, each card is fabulously accented with our signature Aquarius turquoise blue colored foil. When you're finished with these cards (printed on Forest Stewardship Council certified paper), fill the recycled PET box with treasures and trinkets from your travels.
How will you celebrate Plastic Free July?